Industrial Gas Turbine Applications
Our expertise in aircraft engine sensors has led to major industrial and marine gas turbine manufacturers to use our products to enhance performance and reliability. We provide speed and temperature sensors together with harnesses to connect them together.
Major platforms include: Avon, Industrial RB211, Industrial and Marine Trent, GE LM2500 / LM6000….
Mouseover the Orange Dots to See Specific Systems, Applications and links to AW Products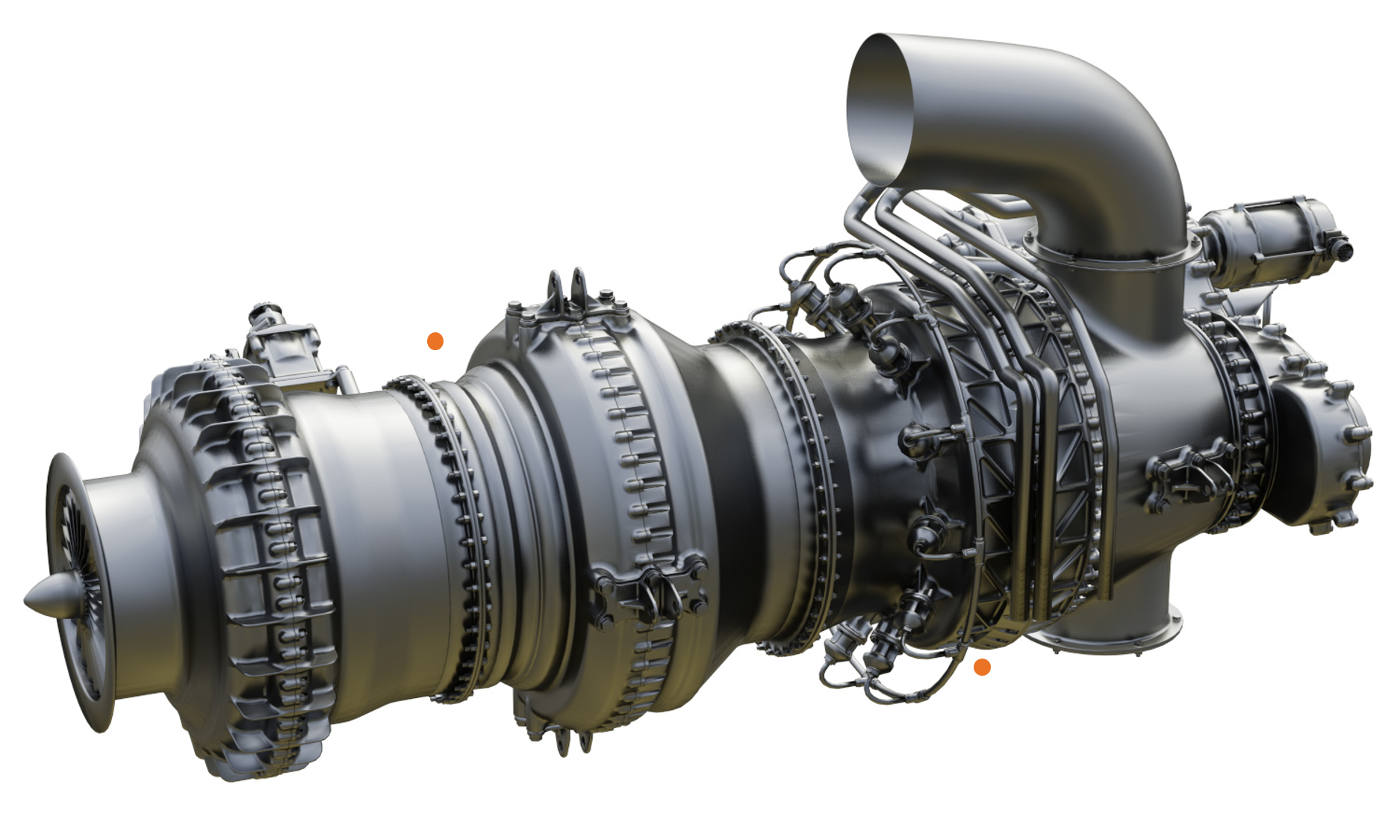 Speed Sensors Pressure Probes
Application
Engine Speed Sensors
Engine Pressure Probe
Engine Temperature Sensors, Harnesses
Application
Compressor and turbine speed
Engine Temperature Sensors
Engine Pressure
Harnesses