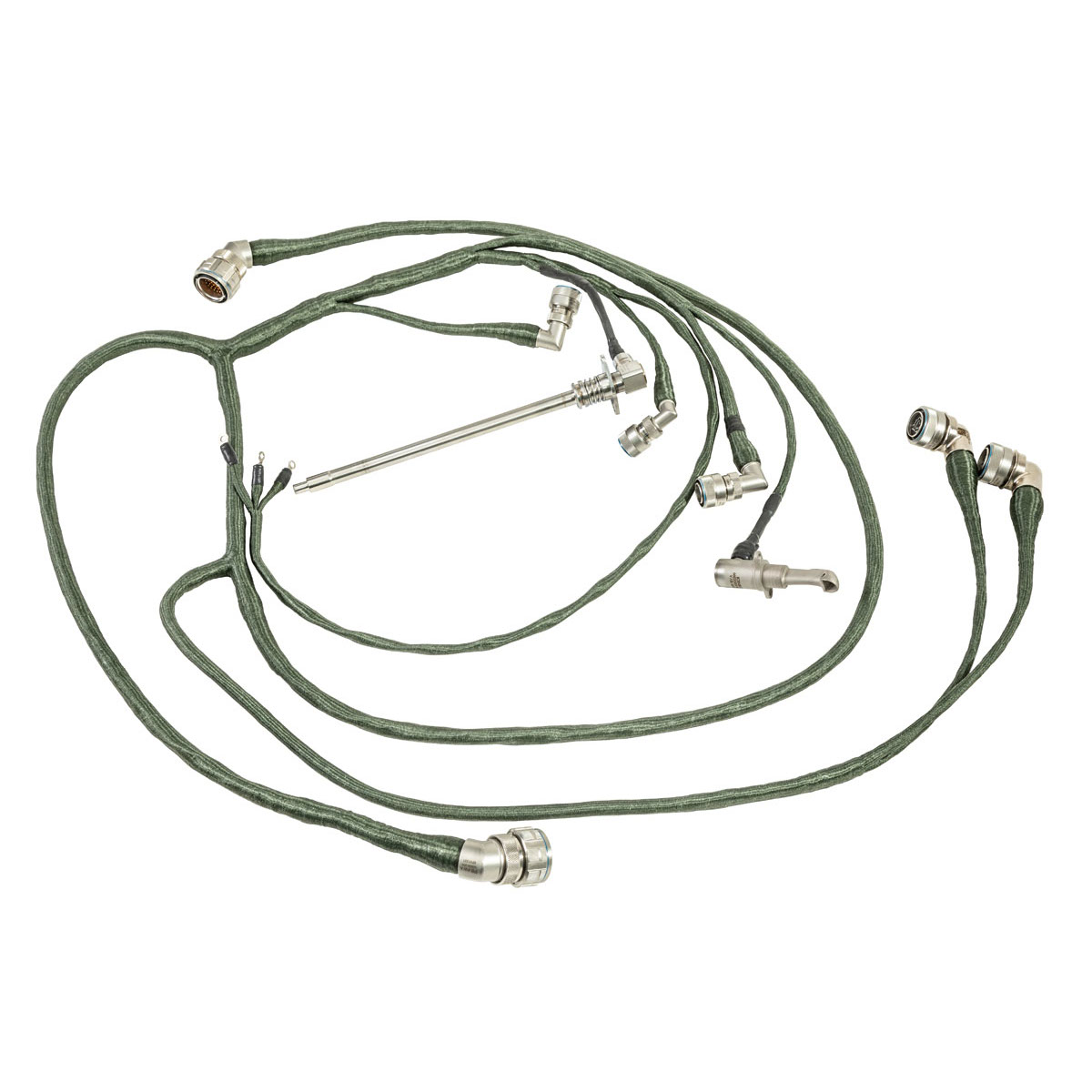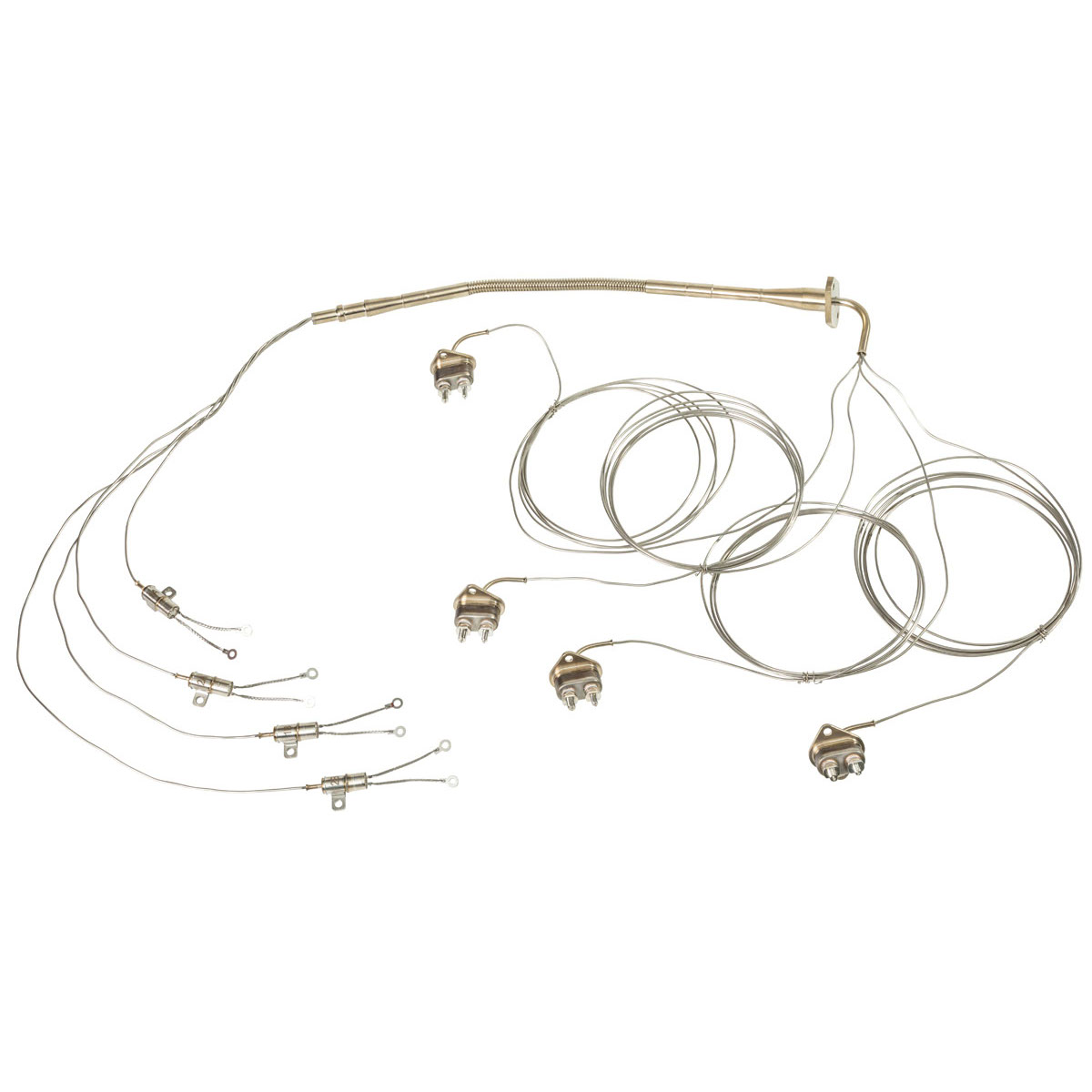 In addition to thermocouple turbine gas measurement sensors, Auxitrol Weston have also been providing major aircraft engine and gas turbines manufacturers with interconnection solutions for more than four decades. This can be achieved by stand alone harnesses or integrated harnesses. Solutions for integrating different types of sensors directly on to the electrical harness without the need for connectors have been designed and incorporate Auxitrol Weston sensors as well as connection points for other engine equipment linked to the engine electronic control system. The reduction of connection points enhances the reliability of the overall integrated assembly.
Our pedigree built on many different types of aerospace and industrial engines together with our deep understanding of thermocouple technology and our unique expertise in mineral insulated cables allow us to propose a bespoke solution to interconnect sensors, including temperature and speed, whatever the size of the engine, the temperature of the environment or other installation constraints. Auxitrol Weston has in house capability to design and manufacture lower temperature flexible harness solutions when required for the application.
For electrical interfaces/connection points a variety of terminal blocks, flying leads with different terminations, and low and high temperature connectors can be offered.
Features
Flexible or rigid mineral insulated cables available
Class 1 materials used where required
Temperature range of MI insulated cable: -65°C to >+900°C continuous
Temperature range of flexible harness: -65°C to +400°C continuous
Benefits
Harness MTBF as high as 8million EOH (Engine Operating Hours)
Electrically simple with metal/ceramic bodies
Outstanding EMC compliance
In house capability